You may have heard that cash offers on the house are more desirable than financing offers, but do you know why? The fact that sellers prefer cash offers is obvious to purchasers. However, why do sellers favor them? 
This article examines the advantages of accepting cash offers for sellers and explains why it makes sense to prioritize higher cash offers when determining which offer to accept. Remember that most offers require a loan, which is perfectly acceptable, but from the seller's perspective, more cash means fewer issues.
What Is A Cash Offer?
Let's begin by defining a cash offer. No, it's not as dramatic as someone entering your home with a briefcase full of cash and making you an irresistible offer.
A cash offer is one in which the buyer proposes to pay the whole purchase price of the property in cash without requiring financing. Cash transactions accounted for up to 24% of single-family and condo sales in Alabama during the last two years.
Therefore, obtaining a cash offer as a seller is not a pipe dream. We wouldn't say it's typical, but it's not unheard of, particularly given the current state of most property markets and the number of individuals selling their houses for a profit.
Who Makes Cash Offers?
Given that cash offers need a substantial amount of liquid funds, it is not surprising that real estate investors are the most likely to make cash offers.
In general, cash purchasers are concentrated at the property market's extremes. On the low end, investors and corporations acquire residences in bad shape with cash to avoid monthly payments during the property's rehabilitation. Extremely wealthy individuals (or those who earned a huge profit on selling a property or inherited a fortune) like to purchase homes with cash to avoid dealing with the bank.
Consequently, more typical homebuyers are paying in cash nowadays. As home supply is limited and buyer demand is strong, cash offers can be used as leverage in bidding wars. Or, if a complete cash offer is impossible, give more money upfront to lower the mortgage loan amount.
However, cash bids from investors and normal purchasers may vary significantly. Since investors typically do not intend to dwell in the property, they may waive conditions to expedite the transaction. They will repair the area anyway. A typical homebuyer residing in the home may not be eligible for the same exemptions. They may stipulate that the seller make specified improvements on their dime as part of the cash offer.
Less Risk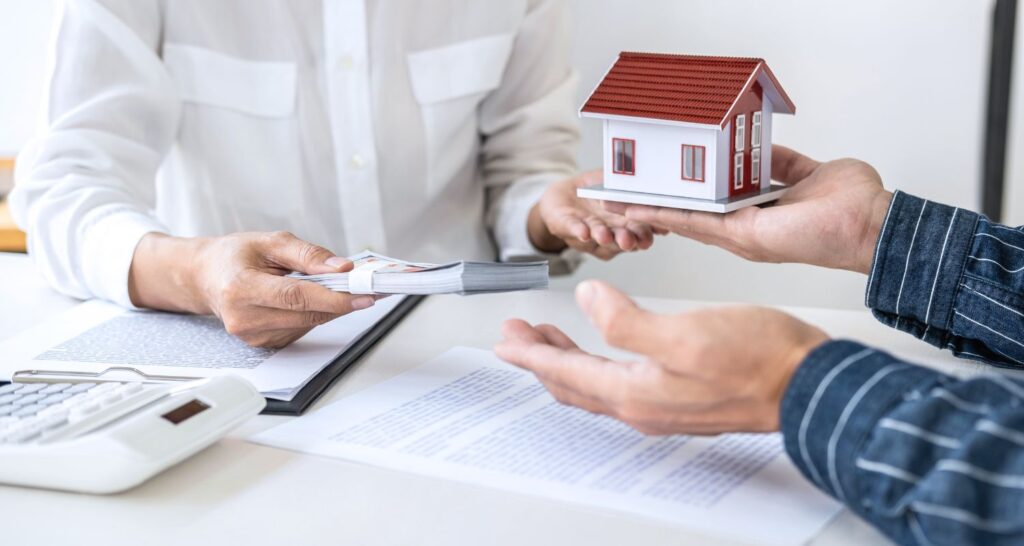 As a home seller, you can get many offers. However, offers from people involved in the financing process may cause you to remain in your home longer than expected or incur additional costs. Companies such as We Buy Houses For Cash Alabama provide immediate payment if you want to sell a house fast in Alabama. Although it may be a lesser offer, there is less likelihood of issues caused by a third party.
Zero Repair Costs
Selling a property for cash is an excellent option for folks who want to relocate but cannot afford extensive renovations. You should be fine with requests from real estate brokers that you spend on upgrades to sell your house more quickly. Your home will be purchased as-is, so there is no need for staging, cleaning, or repairs.
Quick Closing
Since mortgage underwriting is not required, cash house transactions conclude more quickly than traditional sales. This is often a lengthy procedure that might take 30 to 60 days, depending on the buyer's financial status. A cash sale may close in several weeks, depending on when all the documentation is completed and authorized.
Less Paper Work
Most cash transactions involve little documentation, and a trustworthy cash buyer will handle the closing and paperwork on your behalf. Moreover, you are not required to study additional papers since most cash purchasers waive conditions. Before you enable an investor to handle the papers, you must study the document before signing.
Relieve Stress
The conventional method of selling a home may take time and effort. There are several factors to consider, such as the condition of your home's roof or floor and the staging of the rooms for showings. You will also need to spend in promoting your house, and you may have to engage in several discussions before the sale's completion. The procedure of selling your house to cash buyers is simple since the buyer will make the greatest offer within a day, relieving you of all these troubles.
Fewer Fees
By accepting a cash offer for your property, you can avoid some of the expenses associated with mortgages and lenders. Cash transactions do not need mortgages since the purchaser is not borrowing money. This will save you money and time since you will immediately have to wait for the paperwork to be finalized or confirm costs.
Conclusion
There are several compelling advantages to selling a house to a cash buyer. You can handle your financial mortgages and commitments with a cash sale. Additionally, you will not have to deal with credit concerns or house inspections. Selling your property with We Buy Houses For Cash Alabama is a win-win strategy; therefore, you should consider selling your home for cash.
Reach us by calling 1(256)497-0092 and visit our website at https://letmebuyyourhouse.org/ for more details.