How Fast Could You Sell Your House?
The typical period for a property on the market is 31 days as of the middle of 2022. Remember that the median indicates that depending on location and time of year, half of all properties sold quicker and half sold slower.
Working with a professional real estate agent can help you schedule your listing correctly. For example, fewer individuals seek to buy during some seasons, such as the winter. However, an agent can monitor the market and advertise your home when buyers are prepared and ready to buy!
How to Sell Your House Fast at a Reasonable Price
If you want your property to sell quickly in the current market, you must do two things: hire a real estate agent and raise your home's worth. And the beauty of these factors is that a real estate agent can assist you in determining how to add value to your house.
Most sellers' agents agree on a handful of tried-and-true techniques that can shorten your home's market time. So, let's examine these five suggestions.
Employ A Top Listing Agent
Working with a real estate agent at the top of the business with a lengthy track record of selling properties like hotcakes is the fastest way to sell your property while still making a profit.
Using tricks to sell your house (such as We Buy Houses For Cash Alabama) could get the job done quickly but at a cost. Literally.
Remember that an experienced real estate agent has previously gone through the home-selling process several times. They will assist you and help you avoid making errors so you can sell your property fast. Remember to consider the benefits of collaborating with an expert!
Declutter and Thoroughly Clean
We acknowledge that decluttering is hardly rocket science, but it is the key to creating an aesthetically beautiful atmosphere. Pay special attention to common waste magnets such as:
Kitchen and toilet countertops

Fireplace mantels

Laundry area shelving

Tabletops

Magazine racks
Cleaning your house before showings is a matter of basic sense. However, take into account how clean it must be. Get down to the details, from ceiling fans to window shades to baseboards and tile grout. No surface is left untouched!
Gain the Advantage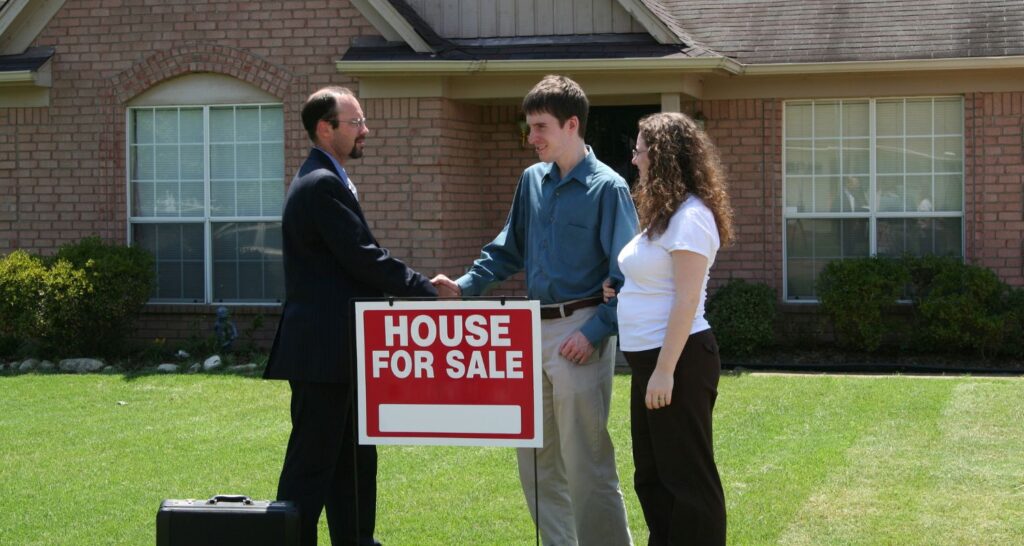 In the spirit of selling your house quickly, address any issues that may arise throughout the closing process. Discuss with your agent the necessary repairs to pass the house inspection, such as:
Plumbing issues

Roof damage

Electrical difficulties

HVAC glitches
You'll be expected to address these concerns before any buyers close on your property; you may as well get ahead of the game to help your home sell more quickly.
Stage Your House
To create the greatest first impression and attract many prospective buyers, you must go beyond cleaning and decluttering and stage your home for sale.
Home staging is the art of presenting your home in the best possible light. Using your furniture in a new manner, exchanging old or worn-out items, and freshening up the outside area can help purchasers concentrate on the positive aspects of your property rather than its shortcomings.
An expert agent can see your house with a new perspective and assist you in reimagining its space.
Price to Sell
We've said it a thousand times before, and we'll say it a thousand more: Price your home to sell. The price is also a factor in the buyer's view, and your real estate agent will also assist you with this.
Setting a competitive and reasonable asking price is one of the greatest strategies for selling a home quickly.
Overpricing your house can deter potential buyers, resulting in a longer time on the market. You may drop the price during negotiation anyhow; overpricing will lengthen the process.
A skilled real estate agent will know how to balance maximizing your profit and generating buyer interest. They are familiar with the local market and pricing strategy.
The Best Way to Sell Your House Fast
Every house is unique. Consult a reputable real estate agent before investing money in home improvement projects.
Remember that a genuine professional understands what buyers in your region desire and can help you enhance your home's attractiveness without breaking the bank.
We have identified and verified. We Buy Houses For Cash Alabama professionals will take your house sale seriously and work hand in hand with you. They are concerned with more than simply their bottom line.
Try We Buy Houses For Cash Alabama for a fast and simple approach to discovering an agency like this. Our agents are well-versed in the local real estate market and know what it takes to sell your home as quickly as possible.
Call us immediately at 1(256)497-0092!