When selling a house, you want to get the most for it. You'll likely use the money to buy a new house or support your retirement, but determining a reasonable offer may take time and effort.
Many variables affect how much you should ask for your house. The process may seem intimidating if you've never sold a house, particularly choosing a suitable asking price. Learn a fair offer and how to achieve a fair price for your house.
What Is a Fair Offer?
A fair offer for your property is a realistic price. A seller's biggest challenge is determining what a reasonable offer is. You want to settle for a manageable cash flow throughout your relocation.
Fairness depends on how you sell your house. If you utilize an agent, you'll need to fix or modify your house to reach your desired asking price. You'll need to invest time, money, and effort in upgrading your property, so you will only be able to relocate once renovations are complete and you seal the deal with purchasers.
Many want to sell and move quickly. You may sell your property as-is, leaving modifications to the buyer.
If you sell your property as-is, you won't have to pay for upgrades, a broker, or closing expenses. Selling your property as-is may still net you a good profit and enable you to relocate when ready.
To sell your house, you should look for a fair cash offer. The 70% rule can help you decide if a cash offer is fair. According to this rule, a buyer or investor can only pay 70% of the home's after-repair value (ARV).
Once you know how much repairs, upgrades, and renovations will cost, the most you can offer is 70% of the home's value, which includes the costs of repairs and upgrades. The 70% rule can help you decide if an offer on your home is fair for you and the buyer.
The Difference Between Fair Value and Market Value
When you sell your home, you'll come across "fair value" and "market value." If you need to learn what these words mean, you might think they mean the same thing. However, they are very different:
Fair value: Fair value describes an asset like your house. Your home's value is determined by its true worth, not the market. Fair worth seldom changes, unlike market value.

Market value: The market determines your home's market worth. Supply and demand determine market worth, not the true value.
Fair value is utilized more to appraise a residence since it's more stable. Fair value has the most accurate valuation factors.
When selling your house, you want fair value, not market value. Selecting market value might mean less money depending on the market and your house.
Helpful Tips to Get a Fair Offer on Your Home
There are ways to ensure you get a fair offer on your home if you want to sell it without using a real estate agent or making repairs. Before you accept an offer, use these tips to figure out how much your home is worth and get the best deal:
Compare to recently sold properties – Look for recently sold homes like the ones you're trying to sell in terms of size, neighborhood, amenities, and condition. Many of these homes will be listed and sold at the market price, which you'll need to consider if you're selling your house as-is. If you don't make any repairs or renovations, you can use the 70% rule to determine what a fair offer would be based on how much these homes sold.

Consider homes that didn't sell – You can also look at houses that didn't sell to see which ones are priced too high. If you were hoping for a high bid but haven't gotten one, it could be because the property isn't worth as much as you think, especially if you're selling it as-is. Comparing houses that sold to ones that didn't can help you figure out what a fair offer is.

Understand market conditions – The housing market is always changing, and there are better times to buy and sell homes than others. This is especially true if you want your home's full market value. Knowing what prices are on the market right now and if the market is reaching a peak or going down, you can determine if the offer is fair.

Look into expected appreciation – Consider where you live and whether the area is improving or worsening. For example, if you live in an area where good things are happening, like a new mall or a big company setting up its headquarters, your home will probably go up in value and be worth more when you sell it. But if stores and businesses close for good, the value of your home could go down because of that. When deciding if an offer on your home is fair, you should consider where you live and how that might affect the offers.

Determine if the offer feels acceptable to you – With the above information and a good sense of what's fair, you'll be able to decide if the offer is good. The offer you get should make you feel good. Consider completing extensive research to establish whether you're receiving the greatest bargain on your house or if you need to find another buyer if the price seems too low.
Trust Let Me Buy Your House as Your Professional Home Buyer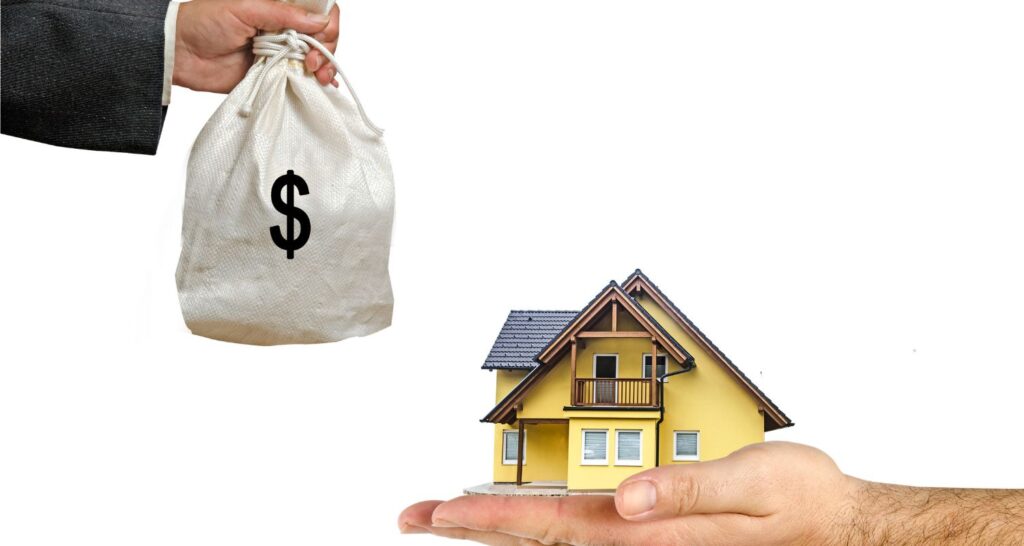 Buyers want to pay a fair price for a home, and sellers want to make as much money as possible from the sale. Putting your house on the market can seem like a lot of work, especially if you have to pay for repairs and a real estate agent. Let Me Buy Your House is a professional home buyer who can help you sell your home in just a few days and relieve stress.
We'll look around your house and make you a cash offer on the spot. You'll know how much we're willing to pay for your home immediately, so you won't have to deal with haggling or hidden fees. With our leaseback program, we can close the deal in a week and move when it works for you.
Schedule a tour by calling 1(256)497-0092 if you're prepared to sell your property and relocate.